I've been informed that Theatre Tokens promoted over Easter in Sainsbury's stores. Just a reminder to everyone that we have a full integration with Theatre Tokens, and supports online redemption, and joining the scheme will lead to your theatre being promoted on Theatre Tokens Where to Use | Theatre Tokens
It's all very simple, and doesn't mean much in the way of admin overhead for you!
Press Release Follows: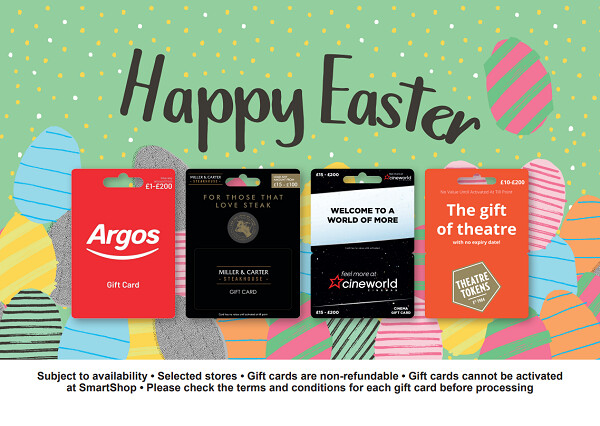 We hope you're looking forward to Easter, with all that chocolate and the promise of a four day weekend!
But despite the long weekend, we won't be resting at Tokens Towers. Instead, we've worked with Sainsbury's and are excited to announce that for the first three weeks of April, Theatre Tokens will be featured at till points with only three other high-profile Gift Cards in over 500 Sainsbury's stores.
While customers are waiting for their check out, the last thing they'll see are Gift Cards featuring Argos, Miller & Carter, Cineworld and - best of all - Theatre Tokens. We expect this to lead to a significant increase in the purchase of Theatre Tokens and, in turn, a significant increase in Theatre Tokens being redeemed at venues like yours all across the UK.
This is just one of the ways we continue to promote and support the theatre industry. If you have any questions about how we can support your venue, or need more information about anything Theatre Tokens related, email Jamie.