Lots of changes to report and also this version was released on 20th September so there's a new release just around the corner.
New Features
There's a new "Calendar View" in Admin I completely forgot to tell anyone about…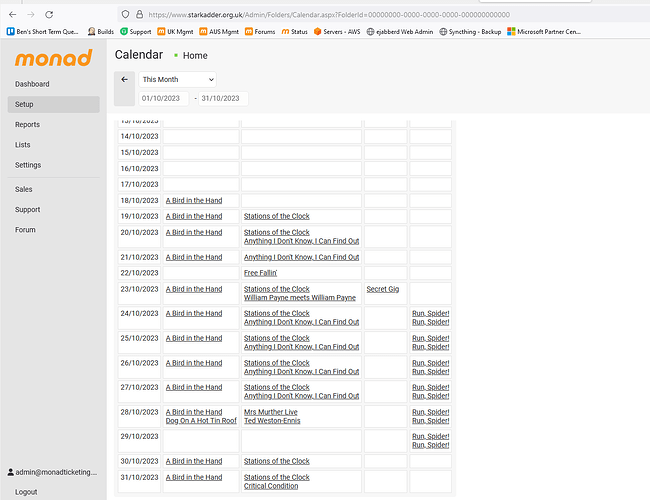 to get to it, right click on a folder and choose "calendar". It's very rudimentary at the moment, we'll improve it if people like it.
Installment Schemes now have rules that control who they are available to and when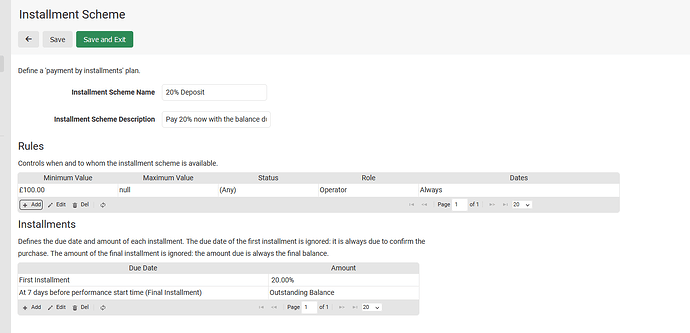 so you can set them up to be "staff only" or "only 100 days in advance" or "only if the basket is worth more than £100".
Enhancements
Changed IIS setting regarding app pool recycling for noticable performance improvement
Improved performance of image handling in admin
Improved Lists usability
Updated postcode data with up-to-date values and much improved performance
Lots of general usability and performance stuff.
Bug Fixes -
Update / Create performance run now copies Folder Extra Web Copy
Fixed package completion for "same day" package rules
Fixed installment schemes where the first installment is zero
Fixed problem that was leaving database triggers disabled, affecting ability to add new folders
Fixed bug handling exchanges of products with discount quantity multipliers.
.