Pay What You Decide – accessibility and payment points
"Surely you have to buy your ticket before the event, right? So how do you make the decision about what it's worth?"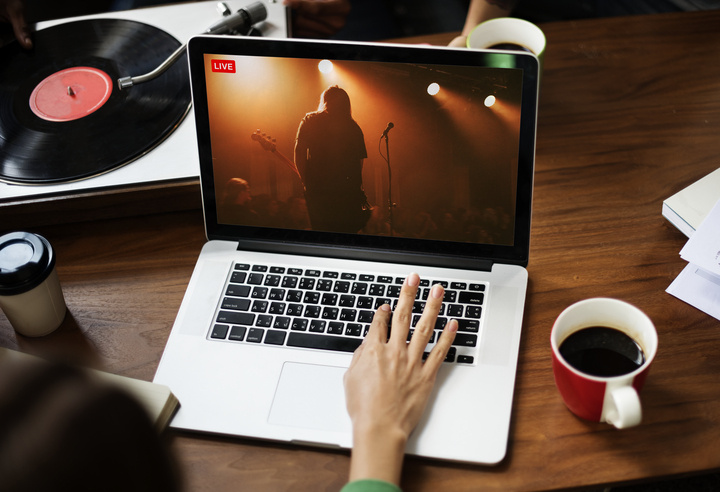 Across the country, venue marketing and programming teams are struggling with two questions: 'how do we encourage hesitant bookers to return to the auditorium after a year and a half of closure?' and 'should we continue with online events?'.
Customers quite rightly, have doubts about venturing back into our venues. For the last 18 months, they've been told that theatres, concert halls and sporting arenas have the potential to become "superspreader" events; while there's no question that zoom-fatigue and the warmer weather has resulted in decreasing ticket sales for streamed events.
But as with the best audience development strategies, the answer to both these questions likely lies in improving access.
For in-real-life (IRL) events, offering complimentary tickets has been shown to devalue the product, turning off the casual attendee and while giving regular attendees something for free that they'd happily pay. While we know that improving accessibility is about much more than just removing financial barriers, the prohibitive cost of attending live events always scores highly in audience feedback surveys.
Marketing teams know the importance of selling the experience of live performance, in many cases it's more important than the actual show, online streaming however doesn't have this luxury. The experience of watching a performance on a small screen is never going to compare to taking your seat in a bustling venue after enjoying a pre-theatre meal at a local restaurant. Sitting in the same room you've been in for the last 18 months just doesn't have the same magic. So it's understandable how live streaming has struggled to cut through in the competitive Netflix world.
But when venues take a chance, when they try something new, and, crucially, think about the barriers preventing people from engaging they can see success.
Pay What You Decide performances have had varied success over recent years, with some venues reporting improved financial returns compared to traditional pricing schemes while others have seen the opposite. Some events have seen an uptake in ticket sales to new attendees while, again, others have seen fewer new bums on seats.
The COVID-19 pandemic and the advent of the live streaming culture however provides an interesting opportunity to reassess how we implement Pay What You Decide. Surely you have to buy your ticket before the event, right? So how do you know made the decision about what it's worth?
In a similar approach to that of buskers and street performers, could viewers watch the performance for free and decide to pay what they want afterwards? At Monad, we've been looking at how we can replicate that process with online events, and how we might translate it back into IRL events.
This week, Tobermory-based An Tobar & Mull Theatre, the touring and production company that recently announced Rebecca Atkinson-Lord as Chief Executive and Artistic Director, has been trialling the process with the hybrid performance Mediocre White Male.
Like a traditional theatre run, Mediocre White Male is available nightly at 7.30pm for a week. Unlike a traditional theatre run, the performance is streamed using Monad's secure content distribution – it's a previously recorded performance accessible using Vimeo's domain-specific embedding tools. Customers book a ticket to access the stream beforehand for £10, £15 or £20, or for free. This multiple price-point scheme negates the potential devaluation of the product if all the tickets were free, while still allowing those who may experience financial barriers to attend.
A second opportunity to make payment is offered immediately after the performance. Harnessing Monad's automated email functionality, a message is sent to ticketholders at the end of the performance, giving them the opportunity to make a further payment for the performance is they think it was worth more than they initially paid - a process that could be easily replicated for IRL events. We're keen to explore ways to integrate this further, could we for instance build something into the video stream so the payment opportunity appears at the end of the stream?
In the case of Mediocre White Male, this additional payment opportunity will count towards ticketing income, however we can foresee opportunities for venues to explore the value of the experience and count post-attendance income as donations which could qualify for gift aid.
While multiple payment points and pay what you decide structure might not remove the hesitancy people feel to attending IRL events, the potential to remove financial barriers for some and increase performance revenue could be a real positive for venues struggling to adapt to the new normal.
Get in touch with us to request a demo and talk about how Monad Ticketing can help your venue or festival - Monad Ticketing
Find out more and buy tickets to Mediocre White Male here - Mediocre White Male | An Tobar & Mull Theatre