Not sure what direction to go in with the custom "Not On Sale" description you can set on a product: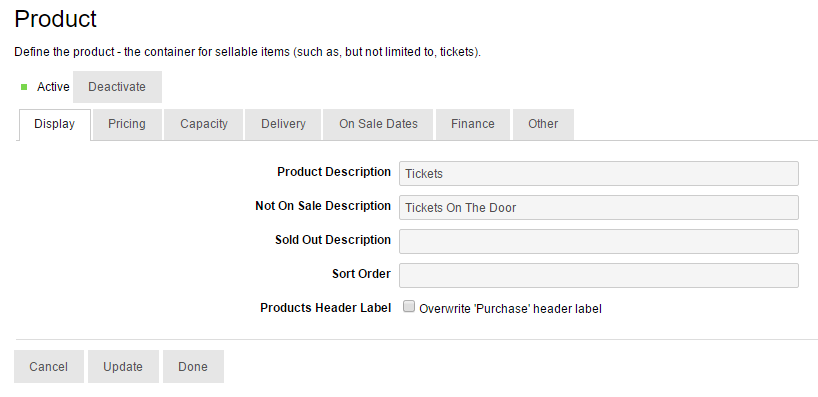 The thing is, this is just at the product level. If you have 2 products (Stalls and Balcony) in a folder, and one of them is sold out or not on sale, you'll see this message. But if the performance folder only contains one product, and the performance folder is not on sale, then you'll see the folder level "Not on sale" message for the performance, and that message isn't configurable.
Should we:
Add Not On Sale / Sold Out descriptions to the Folder Performance Data in addition to the Product
Look at all the Products in a folder and use the override description of them if they exist
Use the Folder Display Defaults to set these strings at the folder level, and remove them from the product level.
All of the above: Add the property to the Folder Performance Data AND add a default to Folder Display Defaults AND leave the override on the Product.