Today we've been thinking about the tiled display mode for rendering folders as children: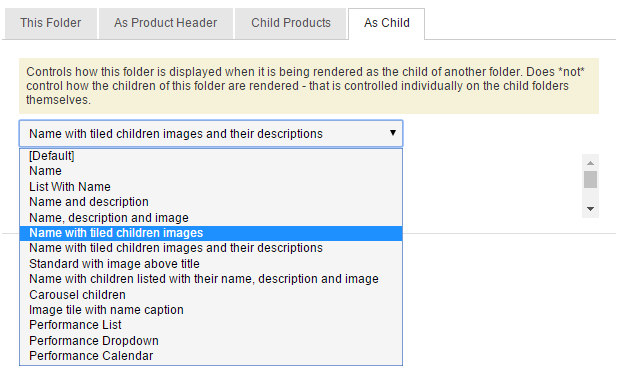 Many sites have a tiled image with overlaid text to list shows on the home page, or under categories or genres. These tiles are also often used for showing recommendations for other shows or products, sometimes on a folder and sometimes on the basket like this:


The size of these tiles is set in the stylesheets for the theme, defining how many tiles should fit across the page, at different screen resolutions.
We were thinking that having more control over the size of these tiles might be useful.
An easy change would be to introduce a "small tile" option with a different width setting. This means some folders could render with 4 tiles across and others with say 6, so some tiles are given more prominence. But this wouldn't allow us to render the same folder big in some places and small in others.
Does that sound useful?
Or is there a need for more control over how tiles render? What would you like to be able to do with display options?