It has always been possible in Monad to use the copy and paste function to copy an old show and create a new one based on that, and then edit the result.
Some people have set up folders of "template" shows, which they copy and paste from to ensure consistency with their setup.
We've decided to improve our support for this "template" concept, so that it's now built into the system.
The system will now create a top-level folder called "Templates":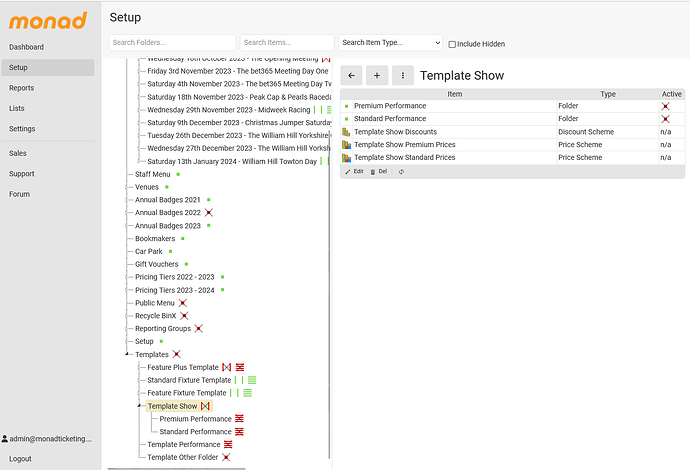 and there is a new Right Click menu option next to "New Folder" called "New From Template" that will let you choose which template to copy: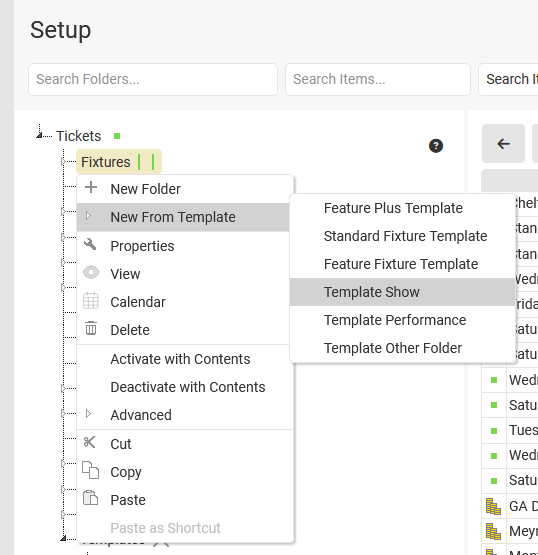 When you choose a template folder, there's a new page that combines some aspects of "Create Performance Run" with editing the properties of the new show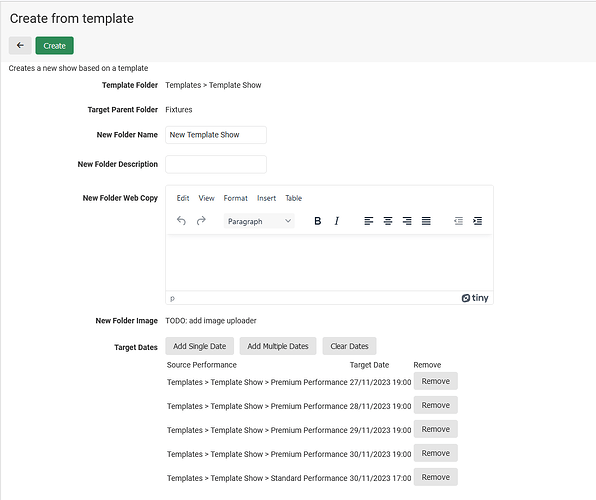 So that the system will
Copy the "Template" show just like an ordinary Copy and Paste operation
Override the name, description, and web copy of the template show
Allow you to override the values of price schemes and the main image for the template show
Allow you to specify the pattern of performances, if relevant, and create them with a "Create Performance Run like operation
All with a single click!